30 Apr

New to Microsoft 365 in April

This month, Microsoft released new features and services in Microsoft 365 to help you meet your compliance requirements, manage security policies, and reach more audiences with your content.

Here's a look at what's new in April.
Reach and engage more people
New capabilities help you connect with more people and create more engaging content across multiple languages.
Connect and engage both inside and outside of your organization with Microsoft Kaizala—Earlier this month, Microsoft announced that Microsoft Kaizala, a simple and secure work management and messaging app, is rolling out to Office 365 customers globally and will become part of Microsoft Teams over the next 12–18 months. Kaizala enables you to securely connect and engage with large groups outside your organization's directory—including contract workers, vendors, partners, and customers—using a phone number-based identity for easy onboarding and a simple mobile user experience. You can download Microsoft Kaizala today from the iOS and Androidstores.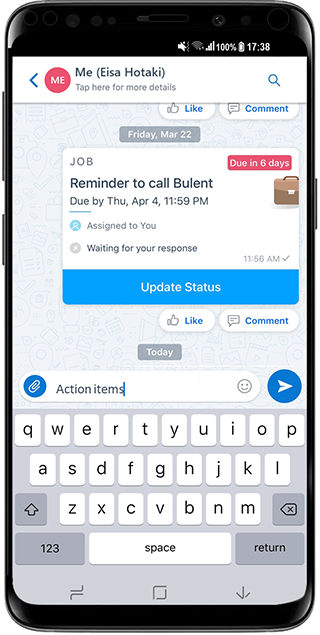 Break down language barriers with multi-language support for Editor in PowerPoint—Receive suggestions on grammar, word choice, and conciseness regardless of which languages are included on your slides. Editor in PowerPoint even supports multiple languages on the same slide—perfect for all-hands, global presentations, lesson plans, and inclusive learning. Multi-language support for Editor in PowerPoint will begin rolling out to Office Insiders this month.