09 May

What's New in Microsoft Teams | April 2019

In case you missed it… here is a round of up of what's new with Microsoft Teams in the past month.

Microsoft Teams on Surface Hub

Microsoft Whiteboard is available in Teams in commercial preview

Microsoft Whiteboard in Teams meetings empowers meeting attendees from the same tenant to participate in the conversation regardless of the device you use or where you are. Whether joining from the meeting room or remotely, you can start a new board in the Teams meeting (currently supported on desktop, web and Surface Hub – coming soon to mobile). The board is automatically shared with meeting attendees. Users can ink together in real-time on the board.  On Surface Hub, users can launch the native Whiteboard app to enable an even richer collaboration experience with features such as sticky notes, images, and gridlines.  Reach out to use if you want to enable Whiteboard in Teams meetings on Surface Hub.

Switch cameras automatically

Microsoft Teams on Surface Hub now supports switching cameras automatically. The camera will use motion and face detection to focus on who's talking.
Introducing Praise
Who's awesome? You're awesome.
Introducing Praise, the new way to show your appreciation and encourage each other at work. Send in a 1:1 chat or post it to a channel for the entire team. Select *** below the compose box, then select Praise at the top. Choose what kind of badge you wish to send and personalize your acknowledgment with a message. When you send it, we'll @mention them in the message to make sure they don't miss it.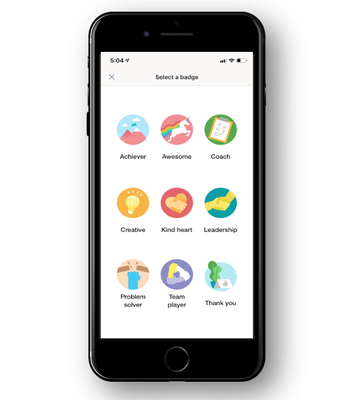 Request to add others to teams
Now you can request on behalf of someone else to join a private team. Teams can be created as either private, where admins control membership, or public, where anyone in the organization is welcome to join. Right-click on a team name, and select Add member. Search for people by name or email. Team owners will get a notification that they have a new request, and people you've added will get a notification once they've been added to the team.
Org-wide teams now have larger size limits
Org-wide teams have higher size limits, so they can have up to 5000 members in a team.  Admins, feel free to add away! Create that big team you've always wanted.
Show and hide teams to stay organized
Microsoft are making it easier for you keep an uncluttered teams list. What used to be Favorite and Remove from favorites is now Show and Hide. Choose which teams and channels you want to show in your teams list and hide the rest. You'll still get notified when @mentioned, they just won't clutter your teams list.
To try it out, go to a team or channel name in your teams list and select More options ***> Hide. Want to get a team back in your list? Scroll to the bottom and open the Hidden teams list.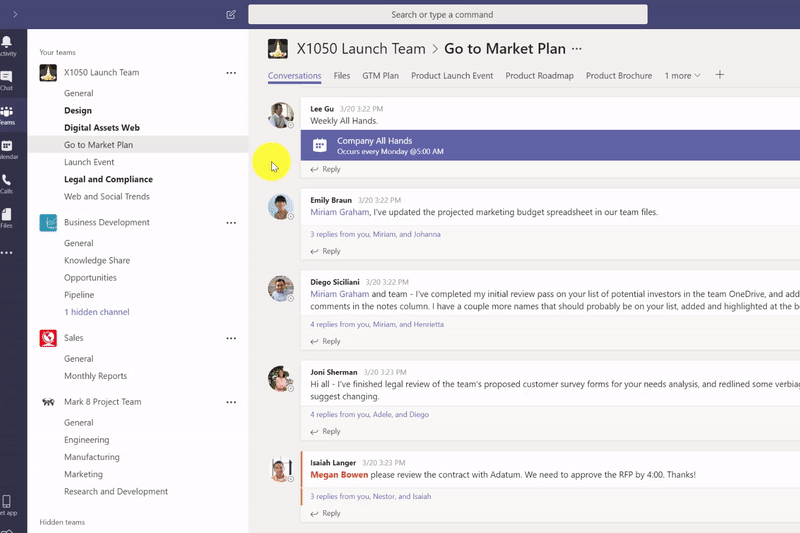 If you are using Office 365 and are missing out on Microsoft Teams or want to move into the Microsoft Cloud please get in touch with a member of the team today and ask about Microsoft Teams. hello@carecomputers.co.uk, or calling 01753 833177